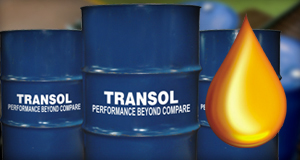 Transformer Oils are electrical insulating oils produced by distillation of virgin paraffinic and naphthenic crude oils followed by modern technologies involving high pressure hydrogenation and hydro-treatment. All the processes are monitored closely and appropriate Base Oil fractions are selected for further processing. Further processing involves removal of moisture and polar impurities to obtain good electrical properties. The technologies result in products with very low pour point, excellent oxidation stability, cooling characteristics and electrical properties. These properties make them suitable for the most demanding transformer applications.
Tranformer Oil product range
Applications
The transformer oils are used in Distribution & Power Transformers, Switchgears and Circuit Breakers.
Products Offered
Transol HGX is an inhibited grade of transformer oil specifically tailored for demanding applications in EHV and UHV Transformers.
Transol GE IEC60296:2012 Uninhibited is an uninhibited oil which is designed to meet Specifications as per IEC 60296:2012.
Transol GA & GAX grades are offered meeting the specifications of ASTM D3487 Type I & II respectively.
Characteristics
The products fully meet the international and national specifications such as IS 335, IS 12463, IEC 60296:2003, ASTM D 3487, DS 148, JIS, AS, ASTM. The inhibited grades have DBPC as additive, which is part of the approved list of inhibitors as per IEC 60296.
The products are strictly free from PCB, DBDS or any passivator or metal de-activator. They offer excellent oxidation stability with very low acid and sludge formation when tested according to IEC 61125 and ASTM D2440 besides having excellent dielectric strength, resistivity & dissipation factor. The low pour point and low viscosity characteristics of the product enable excellent cooling properties.
For domestic business, contact : tomktg@savita.com
For international business, contact : ibd@savita.com